We held the Morning Pitch 3rd in 28th(Wed) October.
The event intro was here:
Country:Singapore
Date : Oct 28th (Wed)
Time: AM10:00-11:30 (Open AM9:40)
Venue: NUS Enterprise@Blk71
71Ayer Rajah Crescent #02-01 Singapore 139951
Subject: Large corporations and VCs who are interested in making investment, business alliance or acquisition.
We introduce startups as below.
Ctrl Works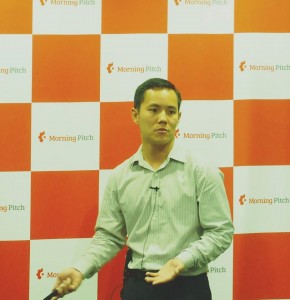 Ctrl Works is a leading cloud robotics start-up
They have developed a cloud-based navigation infrastructure. It is an add-on kit that can transform any mobile platform into an intelligent robot.
By moving the most intensive data processing to the cloud, CtrlWorks can be made smaller and at lower cost.
CtrlWorks is the first Singaporean company to be accepted to Tech stars.
Infinium Robotics

http://www.infiniumrobotics.com/
Infinium Robotics is specialising in developing the intelligent and autonomous SW for UAVs. By adopting this SW, any UAVs can have the anti collision function.
This technology willl solve the issues of curent UAV market such as UVA collision and will contribute to the growth of UAV market.
UZABASE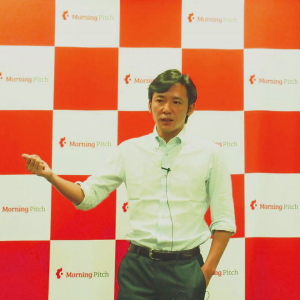 Asia's largest Company and Industry data base.
UZABASE provides information infrastructure "SPEEDA" supporting decision-making in business activities.

Bazaar Entertainment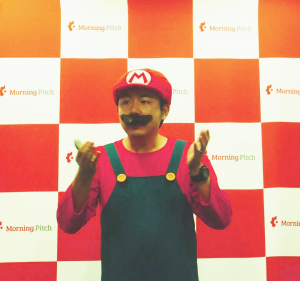 http://bazaar-entertainment.com/
Bazaar entertainment is the mobile game platform for SEA.
They provides latest technology to deliver great gaming experience by incorporating mobile peer-to-peer technology and face to face payment system based prepaid point service.

contact
We' are going to hold the Morning Pitch every month.
If you have any questions or request, please feel free to contact us.
E-mail: morningpitch@tohmatsu.co.jp
Naotaka Nishiyama, Producer of Morning Pitch