We held the Morning Pitch 2nd in 16th(Wed) September.
The event intro was here:
Country:Singapore
Date : Sep 16th(Wed)
Time: AM10:00-11:30 (Open AM9:40)
Venue:Google Singapore Office
Attendees: 40people (Mainly Big enterprises)
We introduce startups as below.
Hashmeta
An online marketing consulting company specialized in SNS and WOM marketing, and focuses on optimizing online marketing effort through various approaches. Their headquarter is in Singapore, and also operates in Malaysia, Indonesia and China. Their customer includes KornFerry, Giti, Fujitsu, SK Planet and Steve Madden, and other major companies.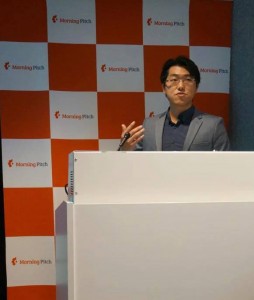 Shakr
Shakr makes it easy for individuals, small businesses and non-profits around the world to make professional-quality videos and video ads. To do this, the company combines a fast-growing marketplace of more than 150 motion graphics video styles with its drag-and-drop simple video creator. The company has attracted funding from Naver parent company NHN, super angel fund 500 Startups, and POSCO Venture Capital.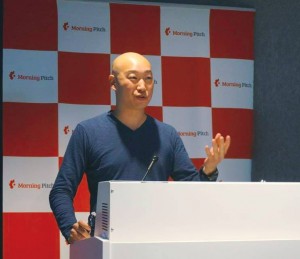 Wrapped up a short talk at Morning Pitch. A good lineup of meetings ahead of me. Looking forward to dinner with my Singapore friends. (This video was made using Shakr.com.)

Posted by David Y. Lee on 2015年9月15日
Life is Tech!
Life is Tech! The (Life Is Tech) is a programming /IT camp / school for middle school students, high school students in Japan. They provide various courses as bootcamps, as well as online, providing wide range of opportunities for learning different programming languages. The programs aim to teach the "art of making" and "power to create" in junior high and high school students.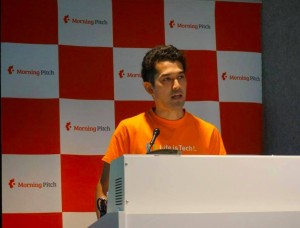 HRBoss
HiringBoss is an award-winning suite of workforce technology solutions that change the way people use data to recruit talent and see their employee landscape. They offer an e-recruiting platform for global and local businesses in Asia, focusing on 2 key areas of the workforce technology spectrum: recruitment and employee
big data analytics.
contact
We' are going to hold the Morning Pitch every month.
If you have any questions or request, please feel free to contact us.
E-mail: morningpitch@tohmatsu.co.jp
Naotaka Nishiyama, Producer of Morning Pitch